Simple and Secure generation of Question Papers
A single secure database for Questions, on the cloud, which can beaccessed real time by admin and offline/online question papers can be generated at random when ever required

This question bank solution from TRS is an easy to use, interactive software, which enables institutes of all sizes to exercise greater control over their question paper preparation and delivery. The number of question paper leakage issues has been increasing in recent times and the major cause for it is the manual process involved. Also, the constant logistical hassle of contacting different faculties, to collect resources is a big challenge. This is also addressed by eQbank, by providing for multiple users who can access the database to add new questions from anywhere.
Key Features

Dashboard access for control
An interface is provided for the admin to view real time data of the resources that are added to the questions bank. Through this panel, the admin can make changes, generate question papers with required specifications, create and host online exams directly and also monitor the various users who have been given access to add questions to the database.

Remote access to server
Access to the question bank database, once hosted on the cloud, can be given to multiple users by restricting what they can do. Adding questions, can be done remotely by multiple persons at the same time. This saves a lot of manual labour and also reduces the chances of leakage.
Process / Work Flow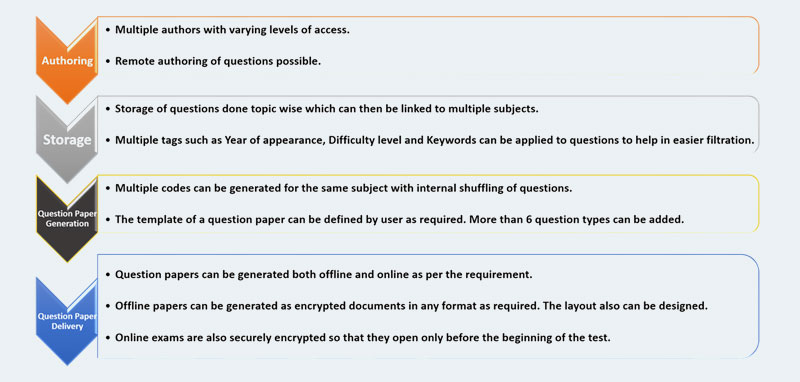 Benefits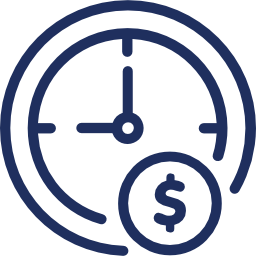 Huge savings in time and cost.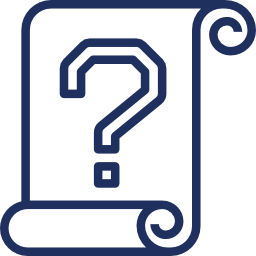 Question paper delivery is also made secure.

Easy Question insertion modules – Text, images, formulas & symbols.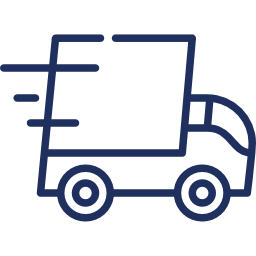 Efficient encryption of question paper before delivery.