Digital evaluation at your fingertips
An User friendly evaluation interface combined with an error free digitisation process, provides for the most effective solution to handle large volumes of answer booklets.

TRS eMarquer is one of the most powerful On Screen Marking solution, available today in the market. It is the ultimate answer to all the logistical woes faced by institutions during evaluation of subjective answer booklets and eliminates redundancies, thereby allowing for error free result publication in minimal time. The solution has been developed over the years after intense in-house R&D and study of the current manual processes on ground, which has made eMarquer the most comprehensive software to address the various challenges that organisations face during exam evaluation.
Key Features
Simple pre-process for digitisation
No matter what the volume is, the digitisation can be handled with the help of a well-defined process, aided by devices designed by TRS to automate smaller modules within. (picture of process flow should be present). Indexing process can also be done separately if needed through an image management module.

Eliminating Dummy numbering and all allied processes
Currently, most institutes spend around 15 days to manually print/stamp dummy numbers and tear top sheet, to secure identity of student before sending for evaluation. eMarquer, processes booklets only once. After the digitisation, processing digital images can be done in an instant, automatically.

Data validation, Greater control over process
Evaluation of booklets can be done multiple times if needed at the same time, since the images can be sent to multiple evaluators through the cloud. Monitoring the evaluation process is also much easier as constant updates of the number of books being corrected per day and the speed of evaluation can be got real time. Errors will also be reduced to a minimum, as totalling will be done by the software and result publication is automatic.

No separate process needed for RTI/Revaluation requests:
Since we digitise all the booklets, one does not need to do any other extra work after that. Access of the booklets of specific students can be done by the admin securely by referencing them by his/her student ID. Thus, RTI/Revaluation requests can be take care with ease.
Process / Work Flow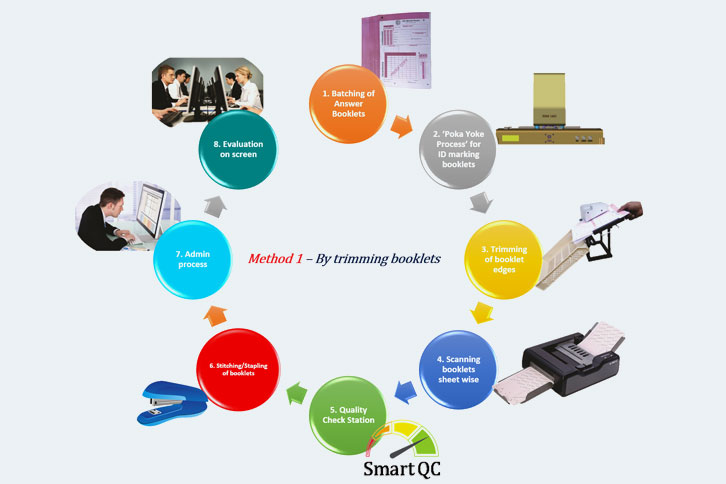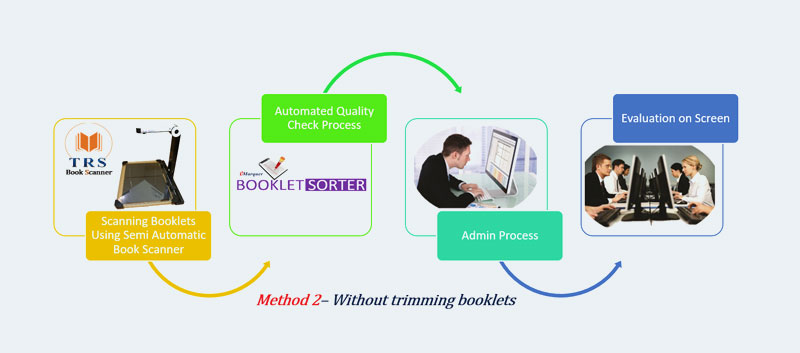 Benefits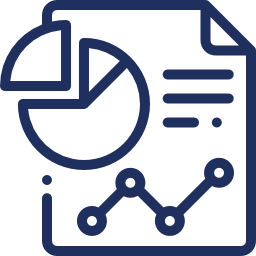 Improves accuracy of results.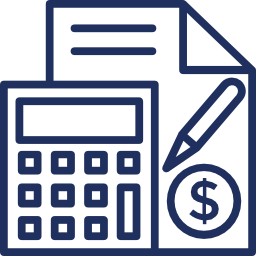 Saves costs related to logistics.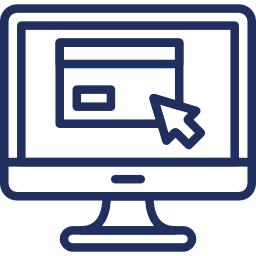 Enables Real time monitoring and tracking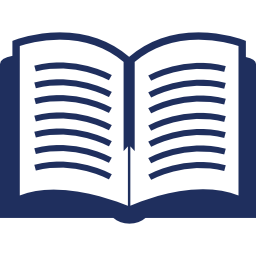 Reduces physical movement of booklets.